The Community Hub is a welcoming space for people of all ages, genders and ethnicities to come together, stay safe and active and feel included and valued.
Welcome to OKFP Foodbank and Community Hub and Pantry, a social space created to provide residents of WDC with access to Food Toiletries, activities, a place to meet and make friends and to find information on multiple local Support Groups and organisations.
Our fully stocked community pantry is open to everyone. (No referral required) Pop in anytime during opening hours Monday to Friday 12.00 to 4.00 pm.
Toiletries, Feminine Products and Baby wipes and pampers. Open Monday to Friday 12.00 – 4.00pm
We Provide Community Facilities
Meeting Space: can accommodate up to 30 seated delegates, wifi, projector, P.A. system, white board, kitchen facility, catering optional.
Social Space: can accommodate up to 40 guests, karaoke and music system
Promotional Space: various areas throughout the Hub to showcase local arts & crafts or small businesses.
Volunteer – call us or drop in and register your details if you would like to join our fabulous team and give something back into our community – all ages welcome, having a kind heart is the only criteria required.
Food, toiletries, baby items, pet food, unwanted gifts, cleaning products etc can be dropped off any day Monday to Friday 12.00-4.00pm There are also collection cans available should you wish to contribute financially through our Paypal account I open all year via oldkilpatrickfoodparcels@gmail.com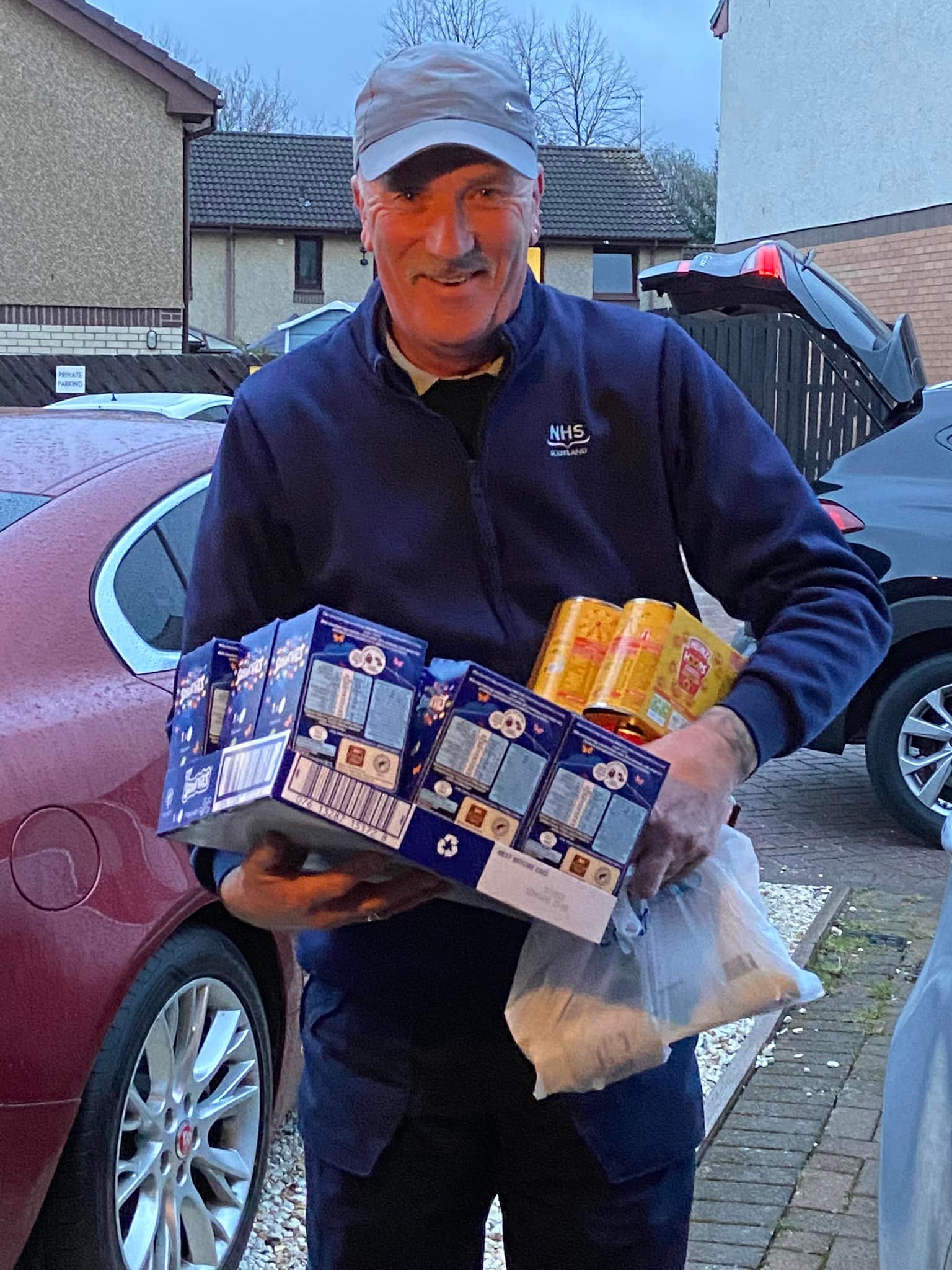 If you or anyone you know needs help with food, toiletries or gifts please come down and stock up at our Community Pantry.
We have volunteers available Monday to Friday 12.00-4.00pm
You do not have to worry about not having enough food or treats, we can help you so please do not struggle, drop in and let us help you.

NO criteria
NO questions
NO restrictions
NO refusal

If you are employed, unemployed, self employed, retired or are simply struggling financially just now, we WILL help you.

Covid restrictions are in place, social distancing is essential and face masks are compulsory.
Our Chatty Cafe is open Monday-Friday week 12-4pm
We have a lovely selection of cakes and biscuits to serve you with your choice of tea, coffee, hot chocolate, juice or water : everything FREE remember, we are a Community Cafe run by our unpaid team of volunteers providing chit chat, company and support if you need it. You can even enjoy reading a book or magazine from our mini library, choose from a selection of board games or have a wee game of dominos with us. Covid restrictions will always apply.
FREE WIFI – FREE PRINTING – FREE PHOTOCOPYING – DOG FRIENDLY